The E-Lock range of digital signature products is owned by incVersity Limited, a privately held corporation headquarters in Washington DC. incVersity Limited entered the PKI and security market in 1997 by launching E-Lock digital signature products.
With the help of modern technology and in-depth market analysis, E-Lock's PKI-based applications have made digital signatures popular in common business applications and web-based transactions. E-Lock's untiring efforts have made it possible for organizations and individual customers worldwide to secure and streamline their business processes. Our products have been instrumental in establishing the legal validity of digital signatures in a large number of countries, including USA. Our solutions have been used by Ex-US President Bill Clinton to sign the US E-Sign Act, which legalizes digital electronic signatures.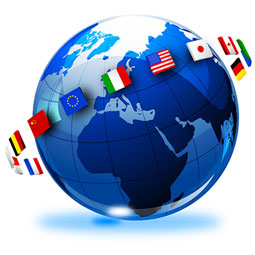 Compliance with the global standards for digital signatures has allowed us to serve clients in various countries, spanning several industries, effectively and efficiently. To note some of them, our solutions comply with the US Government and Federal Legislations and mandates, such as the Electronic Signatures in Global and National Commerce Act (E-SIGN), the Health Insurance, Portability and Accountability Act (HIPAA), the Government Paperwork Elimination Act (GPEA), the Uniform Electronic Transactions Act (UETA), 21 CFR part 11 (A procedure for electronic transactions and the protection of electronic information within the pharma industry), and EU directive, which provides the framework for digital signatures and encryption in Europe and Indian IT Act 2000.
This has resulted in massive customer base for E-Lock in countries like the US, the UK, Australia, Greece, Spain, Hong Kong, Peru, Romania, Kuwait, Portugal, Lithuania, India, Malaysia, and many more. E-Lock has catered to government, health care, BFSI, manufacturing and other industries globally.
Mission
M
At E-Lock, our mission is to provide quality digital and electronic signature solutions to empower business to go paperless. We believe that going paperless is an integral part of going "green", preserving the environment at the same time as we help businesses cut costs and improve the efficiency of their operations. We strive to accomplish this through simple and secure signatures, as well as through encryption and decryption.
Vision
V "Go Paperless. Go Secure." is E-Lock's call for all businesses to implement the solutions that will enable them to achieve the benefits of going paperless. Without secure processes and applications, going paperless could expose companies to intolerable levels of risk. With E-Lock products, our customers can feel confident that they are going paperless in a way that makes them more secure than ever.