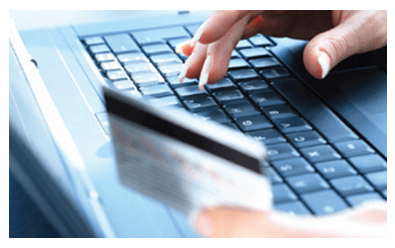 The growing adoption of Internet for business applications has exposed users to unwanted risks and attacks. Now more than ever, we find individuals/corporate houses exchanging critical information over the Internet. However, a lack of security infrastructure makes this information exchange vulnerable to outside intervention. To meet these challenges, businesses are opting for modern security measures, such as e-security. E-security measures are designed to preserve the confidentiality and integrity of the users' data on the Internet.
E-Lock digital signature solutions provide the basic e-security foundation for businesses. Along with authenticity, our solutions make sure that the information or transactions are not intercepted and exploited. The solutions are designed to suit the business requirements of the user, making them user-friendly. E-Lock facilitates a secure and safe business environment for its users, which allows them to conduct business operations freely. With reduced time spent on security concerns, users can divert their focus on business expansion activities.
Our solutions can be easily integrated into applications, such as document management, core banking, workflow management, e-mortgage and e-tendering, without disturbing the current workflow. This leads to a win-win situation for the customers, as they do not have to pay extra to make solutions compatible with their existing ones. Hence, compliance is guaranteed in a cost-effective manner.
With E-Lock solutions, customers can encrypt and digitally sign files in any online format. This encrypted message can be mailed/stored while assuring the data integrity. In order to conduct data verification and authentication, customized settings are provided to allow only authorized persons to access that data, maintaining privacy and security.
At present, the Railway Infrastructure Corporation (Australia) uses E-Lock DeskSeal Web to boost its e-security. The solution is used to approve sensitive designed documents, and all communication is encrypted to ensure privacy.
Other benefits that customers can enjoy with an E-Lock partnership are:
Improved security measures
Data integration
Legal compliance
Reduced overhead
Less processing time
Effective time management
Growth environment